Funko Vynl figures are a collection of stylized vinyl figurines featuring the most popular characters from the world of movies, comics, and television.
Each Vynl pack includes two figures as the focus of this brand is the relationships between pop culture icons such as Batgirl and Poison Ivy or Sally and Jack Skellington.
Funko assures collectors that, despite a broad swath of franchises being utilized for this line, the design aesthetic will be maintained throughout the series to ensure a nice looking collection on your shelf.
Clicking a link within this checklist will direct to an eBay listing or an affiliate retailer for that figure. Our checklist is separated by franchise. Scroll through the entire list or jump to your favorites by selecting them from the list below.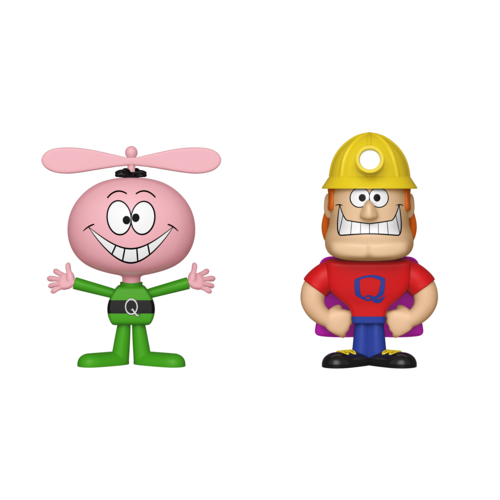 Funko Vynl Checklist
Alien
Aquaman
Coming to America
Cuphead
DC
Deadpool
Disney
Dumbo
Fallout
Fortnight
Funko
Hanna Barbera
Horror
IT
Justice League
Life Aquatic
Mary Poppins
Moana
Monster Cereals
Rick and Morty
Royal Tenenbaums
Rushmore
Shape of Water
Strange Brew
Stranger Things
Suicide Squad
Up In Smoke
Wacky Racers
Year Without a Santa Claus