Funko Pop 8 Bit vinyl figurines strip your favorite characters from throughout pop culture down to their pixelated base.
These hyper-stylized collectibles incorporate characters from all areas of film, television, and gaming and, often times, have a standard Pop equivalent in other product lines. The design is a cross between standard Funko Pops and late '80s video game renderings which eliminates smooth edges and curves as well as fine details as if made of standard Lego blocks.
Like Funko Rides or Dorbz, the 8 Bit line does not separate numbering sequences based on genre which makes for a varied checklist that has comic book characters next to video game or movie characters. Since the launch of this line, though, the checklist has leaned heavily on video game franchises.
Despite the ability for this line to mirror all other Funko lines, the checklist grows fairly slowly and has not overwhelmed the market with 8 Bit variants of every Funko Pop license.
Our checklist includes all of the figures released in this line including variants, chase, and retail exclusives. You can scroll through the various franchises represented on this list or select one from the list below to go directly to those figures.
Any links within this checklist will direct you to an affiliate retailer or relevant eBay listings.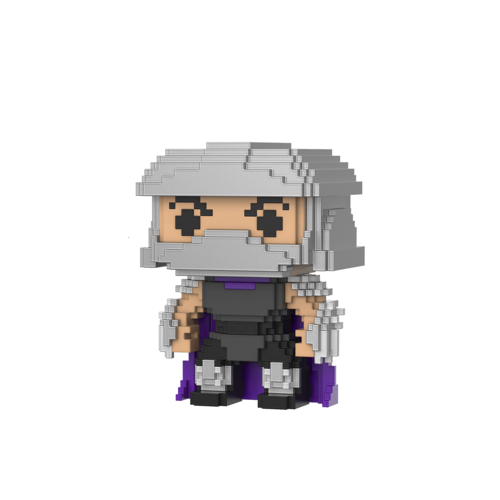 Funko Pop 8 Bit Checklist
Dig Dug
| # | Character | Variant | LE | Exclusive |
| --- | --- | --- | --- | --- |
| 3 | Dig Dug | | LE | NYCC17 |
Friday the 13th
Funko Originals
Mega Man
Mortal Kombat
Nightmare on Elm Street
Rampage
Space Invaders
Street Fighter
Wreck-It Ralph