Funko Pop Games is a series of vinyl figurines that feature characters from the biggest video games of all time.
Like most Funko lines, Funko Pop Games does include a number of variant figures and retail exclusives for die-hard collectors to track down. Walmart, Target, and GameStop frequently sell figures exclusively and nearly every San Diego Comic-Con since 2012 has featured rare additions to this set.
The Games line of figures is one of Funko's largest and most often updated. Some video game figures also appear in the Funko Pop Disney line as well as Funko Dorbz.
Our checklist is separated by video game franchise. You may scroll through the entire list or select a game from the list below to skip directly to those figures. Clicking a link within the checklist will direct you to an affiliate retailer or to relevant eBay listings for that figure.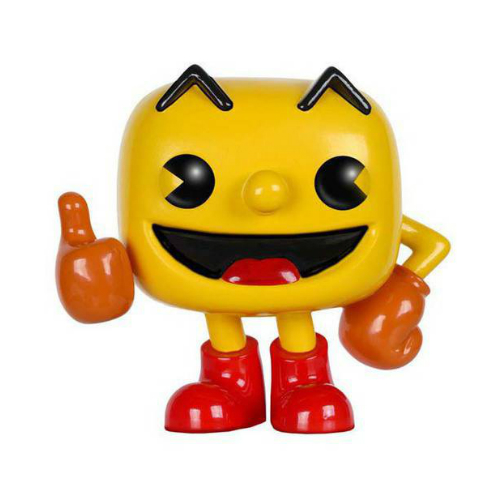 Funko Pop Games Checklist
Apex Legends
Assassin's Creed
Bendy and the Ink Machine
Bio Shock
Bloodborne
Borderlands
Borderlands 3
Call of Duty
Contest of Champions
Contra
Critical Role
Cuphead
Dark Souls III
Destiny
Dishonored 2
Don't Starve
Doom
Dota 2
Elder Scrolls
Evolve
Future Fight
Gears of War
Ghost of Tsushima
God of War
Guardians of the Galaxy
Guild Wars 2
Hello Neighbor
Heroes of the Storm
Horizon Zero Dawn
Lara Croft
Last of Us Part II
Little Big Planet
Marvel vs. Capcom
Mass Effect
Mega Man
Minecraft
Monster Hunters
Mortal Kombat
Ni No Kuni 2
Pac Man
Persona 5
Plants vs Zombies
Portal 2
PUBG
Q Bert
Rage 2
Resident Evil
Sally Face
Shantae: 1/2 Genie Hero
Skyrim
Skyrim: Elder Scrolls V
Spyro the Dragon
Starcraft
Street Fighter
Street Fighter V
Summoners War
Team Fortress 2
Tekken
Titanfall 2
Tomb Raider
Twisted Metal
Unchartered 4
Warhammer 40,000
Witcher
Witcher 3