When Topps on-demand cards were introduced with Topps Now MLB midway through the 2016 baseball season, it ushered in a new era of trading card collecting. Since then, on-demand trading card products have become big business for card companies with dozens of sets released and updated every year.
Not every set is met with the same success as Topps Now or the Living Set, though. Some sets released by Topps have been extremely short lived and now rank among the most rare "sets" of all time. This list of the lowest selling Topps on-demand products of all time will be updated if needed as new sets disappear from their offerings.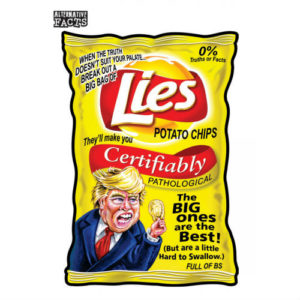 This set started in the early days of the Trump presidency and ended in the early days of the Trump presidency. Alternative Facts were a Trump focused brand of Wacky Packages. Despite its release under the popular Wacky Packages brand, though, it did not sell well or last very long. There are only enough cards printed to compile 184 complete sets.
Total Cards: 7
Total Print Run: 1,816
Average per Card: 259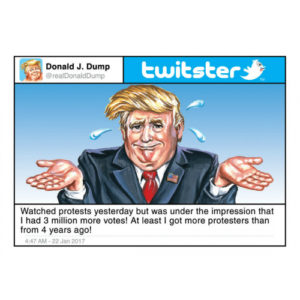 Another attempt to capitalize on the early days of the Trump administration, the idea behind the set was to lampoon the president's use of Twitter but, for whatever reason, Topps must have had a difficult time being more outlandish than the source material.
Total Cards: 6
Total Print Run: 1,276
Average per Card: 213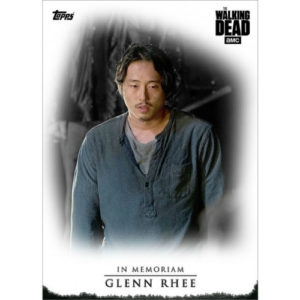 If Topps had come up with this idea in 2010 when the series premiered on AMC, it may have been very popular but, alas, the idea came to them during The Walking Dead's seventh season. The concept was to memorialize the characters who had been killed during the previous week's episode but the initial release was met with general disinterest.
Total Cards: 2
Total Print Run: 388
Average per Card: 194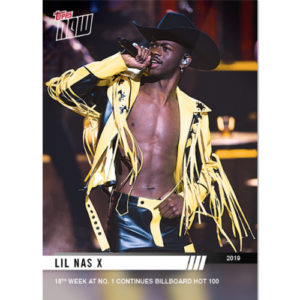 The 2019 Topps Now Entertainment set may be the most disappointing of all because it truly had the most potential. The idea was to produce a card set that covered the biggest moments from all aspects of pop culture. A subject matter that broad could have become an enormous set but this one was dead after just one card. The Lil Nas X card did include autograph variants and sales weren't terribly low so maybe 2020 will see a revival of this potentially cool set.
Total Cards: 1
Total Print Run: 747
Average per Card: 747
---