Triple-doubles, superstar breakouts, shooting, shooting and more shooting.
When you look at the layout of the NBA, you can either envelop yourself in it and accept it for what it's become or you can be an old-school critic and tell me why all this up and down play isn't good for the game, why teams shouldn't hoist up so many jump shots, why players shouldn't be touching the ball 40 perfect of the time. You can tell me why the three-point line ruined the game and why fundamentals are so important. But, before you waste your breath, I choose the former and you should too.
This season, we've had multiple records broken and I'm talking records that have stood for over 50 years and records that were able to last less than 82 games. Where the NBA is going is apparent as the game has shifted towards less and less defense during the stretch of the regular season, more threes and, well, more fun.
I sit here typing this while round one of the playoffs have begun. Once again, no one is really expecting a team other than the Golden State Warriors, Cleveland Cavaliers, or San Antonio Spurs to contend for the title. No matter what happens in the NBA, it's never going to be on the same page as a sport, such as baseball (MLB), where there's an incredible amount of variance.
This is obvious when you look back the last 30 years and see the MLB has had 17 different champions compared to the NBA having just 10. That's something that fans, especially fans like me whose favorite team hasn't seen a playoff game this decade, have to accept.
But, it's one of the rare complaints I have of the first sport I fell in love with. While year after year, it's exhausting seeing the same team hoist up the trophy, I still watch. What bothers me more is following the news in the off-season and seeing teams stockpile talent at the veteran minimum or add a fourth All Star because the load of carrying a team to a ring was too heavy for him to bear (won't name any names).
Once again, one of the rare complaints I have.
Just as every year those loaded teams will more than likely get to the Finals, there's a rare case where a lesser, underdog team if you will, puts that team to the test and maybe even upsets them. Some of the rare cases include teams like the Memphis Grizzlies over the Spurs a handful of years back and even those same Warriors about a decade ago against a heavily favored Dirk Nowitzki and Dallas Mavericks. Hell, if we want to go even further back to Bad Boys II when the Detroit Pistons knocked off the Lakers as they attempted to earn a fourth ring in five years.
That's what I love. I love the unexpected. And although much of what's happening this year was to be expected, there were still plenty of surprises and a ton of remarkable feats.
Triple-Double Extravaganza
I know all the hype this season was on Russell Westbrook and his ridiculous amount of triple-doubles he piled up, justifiably so, but did you know the entire NBA combined for the most triple-doubles ever in a season?
And they didn't just beat that record, they stomped it out. The record was broken on March 5, with about a month left in the season. The previous record was 78 in 1988/89, according to NBA.com. The new record? 117.
BUT RUSSELL WESTBROOK PADDED HIS STATS! So what? This is nothing new in the NBA. You can look all the way back to Moses Malone, who many say would intentionally miss to snag more rebounds. You could also just watch a video of Ricky Davis attempting to get a triple-double of his own. If there's a record to break and there's an opportunity to break it, I'm all for it. History is meant to be broken and long as the clock's still ticking above the hoop, go for it.
Westbrook averaged a triple-double this season, which was something that hadn't been done in over 50 years. 1962 was the last year anyone had averaged a triple-double for an entire season and that was done by "Big O" Oscar Robertson. Since we're talking triple-doubles, this is making me hungry. In 1964, there were less than 20 In n Out restaurants. There are over 300 now. Okay, not the best example, but like I said, I'm getting hungry here.
Not only did Westbrook average a triple-double, but he also surpassed Robertson's record of 41 in a season with 42 by Brodie.
This is all while carrying a team, which was plagued with injuries and a lack of significant talent, to the six-seed in the postseason. Just how good is the team he carried you ask? Westbrook had a Value over Replacement Player (VORP) of 12.4 this season, while the player with the second highest VORP was Steven Adams with a 1.5. I mean, lord sweet triple-double Jesus, that's spectacular. To line him up with a team that's jam packed with talent, I'll use the Warriors. Steph Curry had a VORP of 6.2, Kevin Durant (who missed significant time) had a 5.2, Draymond Green was at 4.6, Andre Iguodala was 2.5 and Klay Thompson was 1.5, all according to Basketball Reference.
The feats Westbrook encapsulated the basketball audience with this year would have been otherworldly had it not been for another player's spectacular season.
James Harden, shown above, dropped 2000 points, 900 assists and 600 rebounds this season and was the first player to ever post those stats. In addition, Harden had 22 triple-doubles of his own. Harden led a shoot-happy roster to the third seed in the west and already had a 1-0 edge of Westbrook's Thunder.
But, it wasn't just these two players that dropped the 10-10-10 lines. Players like DeMarcus Cousins, Draymond Green and LeBron James also accounted for plenty. 23 players in all had at least one triple-double this season. Insert Ice Cube's line from "Today was a Good Day" here.
Along with the veterans just mentioned, there was a youth revitalization that played a key role in the brilliant 2016/17 NBA season.
Flourishing talent at every turn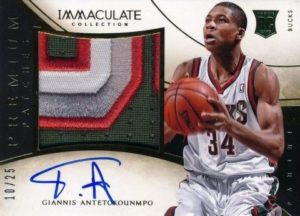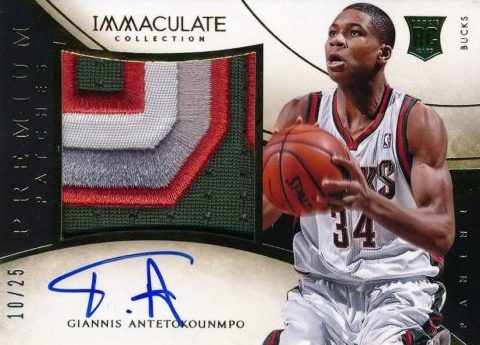 Names like Westbrook, Harden and James may be nice and easy to pronounce, but those may not even be the most important names in a season like this one.
In addition to those players who were one, two and three on the triple-double leaderboard, were names like Giannis Antetokounmpo, Nikola Jokic and Karl-Anthony Towns.
Aside from the triple-double similarity of these three players, none of them had the ability to walk into a bar legally in the United States two years ago.
Towns this season averaged 25 points per game and over 12 rebounds in his second season for the Minnesota Timberwolves, Antetokounmpo, in his fourth year in the league, averaged just under 23 points, over eight rebounds and almost six assists per game for the Milwaukee Bucks and Nikola Jokic averaged 16.7 points, almost 10 rebounds and five assists in his second year in the league.
This trio is just the top of the iceberg, but they're proving the NBA certainly doesn't have a shortage of talent.
Antetokounmpo and Towns are the two most notable players mentioned here obviously and rightly so. Both will more than likely be All-NBA this year and for years to come. While Towns' T-Wolves were nowhere near the playoffs this year, however, Jokic's Denver Nuggets barely missed the cut, mostly due to a dagger of a game-winner from who else but Westbrook.
Antetokounmpo is in the playoffs with the Milwaukee Bucks and they stole the first game from the third-seeded Toronto Raptors just a day ago. Antetokounmpo, whose reach will damn near spin you around in a circle, had himself a tremendous game with 28 points and more notably an on-off per/100 possessions of -15.5, proving just how valuable the Greek Freak is, according to Basketball Reference.
Towns and his Wolves may not have lived up to the hype when it comes to the playoff predictions, but the second-year center out of Kentucky definitely held his own.
Towns had a season comparable to players years older than him, such as Cousins and Anthony Davis. His 5.39 VORP was ninth best in the league this year and ahead of Cousins and Davis. The only center ahead of him was Utah Jazz center Rudy Gobert.
In fourth on that list, behind the big-three of Westbrook, Harden and James is Antetokounmpo.
Jokic, who had six triple-doubles this year (good enough for fourth in the NBA) may not be a top-10 player in any statistical category and may not have a team in the playoffs, but he does have a future just as bright as the others.
This season, Jokic played in 73 games and only played more than 30 minutes in 31 of those games. Obviously, due to this limiting factor, Jokic wasn't able to produce anywhere near the amount he potentially can. His per-36 numbers are all you have to pay attention to in order to figure that out.
21.6 points, 12.6 rebounds and 6.3 assists. That could possibly be what we see out of Jokic if he plays 36 minutes per game.
So, let's say Jokic is able to average that per game for a season. What type of company would he have? Well, the only other player to average more than 21 points, more than 12 rebounds and more than six assists in a season in their first five years was Oscar Robertson (according to Basketball Reference). What season did Big O accomplish that feat, you ask? In his 1961/62 season. Yes, the same season he averaged a triple-double. Additionally, the only players to ever put up those stats, aside from Robertson, were Wilt Chamberlain (twice) and Kevin Garnett.
Jokic and Antetokounmpo also have a facet of their game they could improve upon to make themselves even more lethal: the three-pointer.
Shoot your shot 2016/17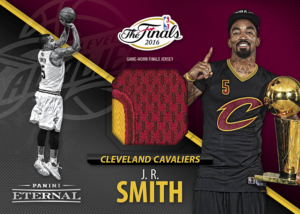 "Those young whippersnappers and that damn three-point line!" – some guy from 1940.
Many of the players mentioned in the sections above don't rely on the three-point line, but the NBA and many of the most winningest teams this season, do.
Of the top-five three-point shooting attempt teams, four of them are in the playoffs (Rockets, Cavaliers, Boston Celtics and Warriors). The only team in the top-five not in the playoffs is the Brooklyn Nets, according to NBA.com.
The Rockets surpassed their own record this season as they attempted 40 threes per game. The Cavs and Celtics each shot about 33 and the Warriors shot 31 of their own.
On March 31, the Rockets set the record for most three-pointers made in a season. What team did they take that record from? The Warriors from… the 2015/16 season. Yes, the record lasted less than a full season. The Warriors in 15/16 were the first team to ever make more than 1,000 three-pointers if you were curious.
This three-point shooting frenzy that has overtaken the NBA and has been ridiculed by NBA Hall of Famers (looking at you Charles Barkley) is not just a fad, but more so a way of life moving forward on the hardwood.
Players are passing up open layups for open threes on what seems to be every occasion (or maybe that's just me only noticing when they do), and I guess that's alright. Because what the top-five list shows me is that attempting threes equals wins.
The rest of the top-ten, however, may differ with that opinion. Four of the next five teams on the 3P attempt list failed to make the postseason, with the Blazers (eighth seed by the way) being the exception.
Players like Harden and even Towns have taken their game to the next level by implementing a three-point shot and when your ability to drive or post up is already filthy, that extra layer makes defending you almost futile.
Living and dying by the three is something old heads would never want you to do, but teams that have consistently won in recent years have done the exact opposite. Even the Cavs, with an MVP-type talent year after year like James have become a three-point shooting feast or famine type. This season, with the help of J.R. Smith (above), they proved just how deadly they can be from beyond the arc when they hit 25 threes in a single game.
When the Rockets added Lou Williams to a roster already stacked with shooters such as Harden, Ryan Anderson and the reborn Eric Gordon, it was obvious to me that they prepare to fight the Warriors' fire with fire. And if one of those two teams get through the western conference, the consensus is that they'll have to do the exact same against Cleveland in the championship.
In my 25 years of living, most of that spent watching basketball, I've never enjoyed a season all around the way I did this year.
Triple-doubles are something that happens almost on a nightly basis, there's an abundance of talent coming into their own, and three-pointers are being treated like midnight DMs thrown out with utter disregard and I love it.
Here's where I normally would say "never change", however, the fact of the matter is, I'm anxious to see how the NBA continues to evolve.
But that doesn't mean I'm not reveling in the way the games are being played today.
---