The Funko Pop Icons line covers famous people — both real and fictitious — who don't easily fit among the other Funko lines but are, nonetheless, iconic.
The branding of this set is often the same as the icon being portrayed. For example, Bill Nye is branded as Bill Nye. The biggest exception is the American History branding which includes figures from throughout America's history.
Our checklist is separated by broad genre. Entertainment, for example, includes actors, comic book creators, and trophies. Pop Culture includes memes, mascots, and pop art. You can scroll through the entire list or skip to specific groupings by choosing them from the list below. Clicking a link within the checklist will direct you to an affiliate retailer or to relevant eBay listings.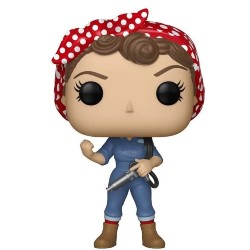 Funko Pop Icons Checklist
American History
Entertainment
Food
International
Pop Culture
Science
Words