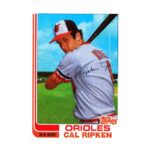 1982 Topps Traded baseball cards are most well known for one single card: the unofficial Cal Ripken Jr rookie card.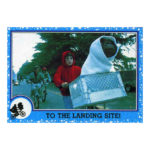 1982 Topps E.T. trading cards retell the story of Elliot and his extra-terrestrial friend.
1982 Topps Baseball consists of 792 cards and has an impressive list of rookies and all stars including Cal Ripken Jr.